Our mission is to help our clients get the maximum value for their unwanted life insurance policy once we've educated them on ways to keep the coverage.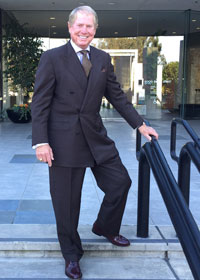 Owner and Chief Executive Officer
Bob joined New York Life in 1965 and in 1967 was promoted to its sales management team. In 1969, Bob was honored nationally for building the number one leading sales team in new agent production.
Bob was promoted to the position of General Manager of New York Life's Orange County office in 1970 and in 1975 was again honored for leading all New York Life offices in production and profitability nationwide; Bob received the Chairman's Trophy for his accomplishment.
Bob's success has been and continues to be largely due to his ability to acquire talent on his team, and to his close ties to the professional community.
In 1980, Bob formed Rushmore Financial and Insurance Marketing, Inc., doing business as "Rushmore Private Client Group". Since then, Bob's team at Rushmore Private Client Group has specialized in corporate and estate succession planning, working with high-profile individuals and businesses across the United States.
In 2008 Bob formed Settlement Masters to assist estate planning attorneys liquidate unused, underperforming, and unwanted life insurance contracts.
Bob is a member of the prestigious Society for Trust and Estate Practitioners, a London, England-based association of professionals working with family inheritance and succession planning. Bob is an accomplished speaker, a frequent radio host, and has been published in the Journal of Taxation.
Contact Bob
Executive Vice President & Director of Operations
Daryl joined Settlement Masters in 2012 as the Director of Operations in charge of the company's analytic planning and professional team communication. Prior to joining us, Daryl invested nearly thirty years in the banking and insurance industries, where his positions varied from analytic planning to industry communications.
Daryl's primary focus at Settlement Masters is analyzing and communicating advanced insurance-based concepts with our strategic partners. He also conducts the appropriate technical research tailored for each client presentation and manages the preparation of individualized presentations for Mr. Larsen's meetings.
Daryl and his wife, Kiersty, split their time between residences in Irvine, California and Park City, Utah.
Contact Daryl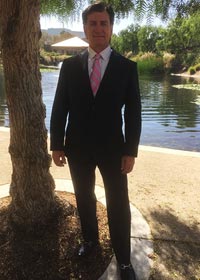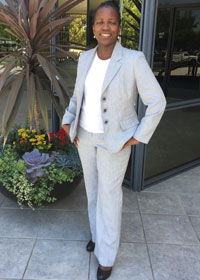 Vice President – Professional Partners Development
Michelle joined Settlement Masters in 2008 as Assistant Vice President of Client Development, and she was promoted to Vice President of Professional Partners Development in 2011.
Michelle is primarily responsible for the communication process with our professional partner, CPA and law firms. She is an integral part of our client-focused group meetings. She brings a great deal of insight to improving service and communication to both our clients and our professional partners.
Michelle believes in a win-win formula for Settlement Masters success: "We bring a sense of pride and commitment to what we do. Our clients are our most valuable asset, and we make sure they get 100% commitment to excellence from our team. When we do these things, everything else falls into place."
Contact Michelle